Products Description
SAG liner From H&G use Cr-Mo materials (AS2074 Standard) , provides superior impact and wear resistance in all semi-autogenous milling applications.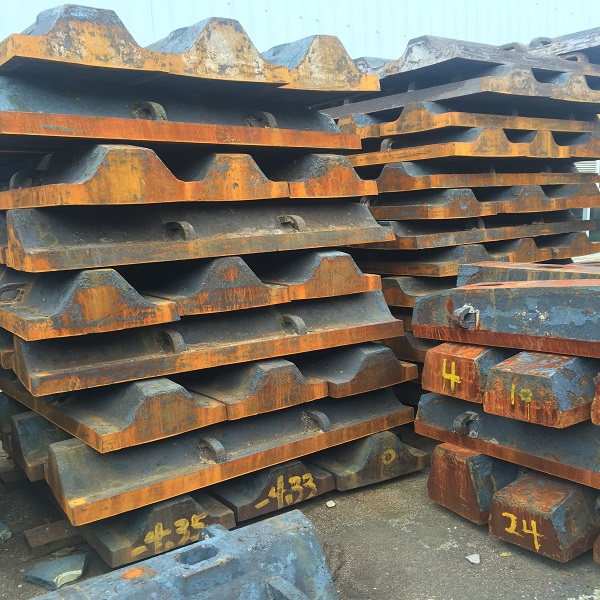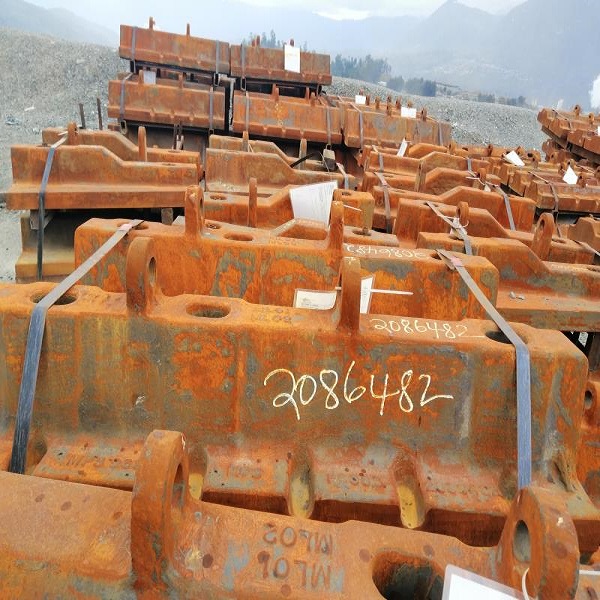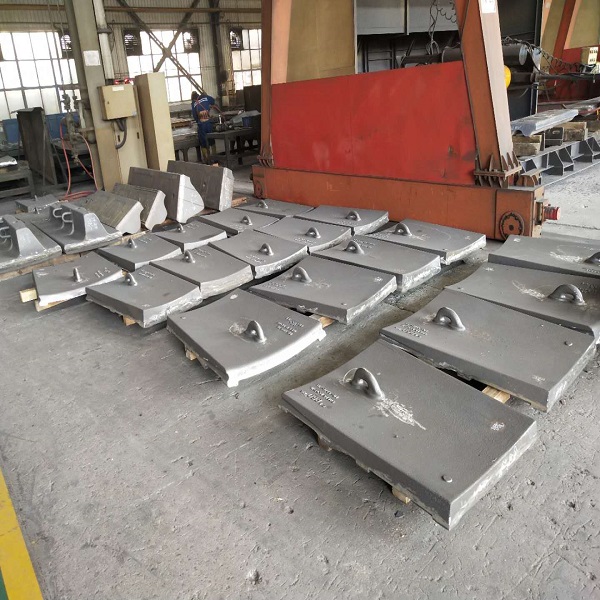 The material of SAG mill liners use low or high Carbon Cr-Mo Alloyed steel,the carbon content depends on the working condition of the mill.
To choose the right material for the right application is our mission , we are always working together with our customer to achieve this .
The right material is upon to :
2. Milling data information
3.Maximum grinding media diameter (mm)
4.Grinding media filling degree (%)
In general ,Item M1 used for high impact condition, P1 used for low impact condition. It shall change according to your mineral processing.
This ensures that the liner is appropriate to the mineral being processed as well as its wear rates.
Spec Available
Code

Chemical Elements(%)

C

Si

Mn

Cr

Mo

Cu

P

S

P1

0.6-0.9

0.4-0.7

0.6-1.0

1.8-2.1

0.2-0.4

0.3-0.5

≤0.04

≤0.06

M1

0.3-0.45

0.4-0.7

1.3-1.6

2.5-3.2

0.6-0.8

0.3-0.5

≤0.04

≤0.06
Physical Property & Microstructure
Code

Hardness(HB)

Ak(J/cm2)

Microstructure

P1

325-375

≥50

P

M1

350-400

≥75

M

M-Martensite,C-Carbide,A-Austenite,P-Pearlite
Product Package of SAG Mill Liner
Steel Pallet,Wooden Pallet and Wooden Box and Customized according to special packing requirement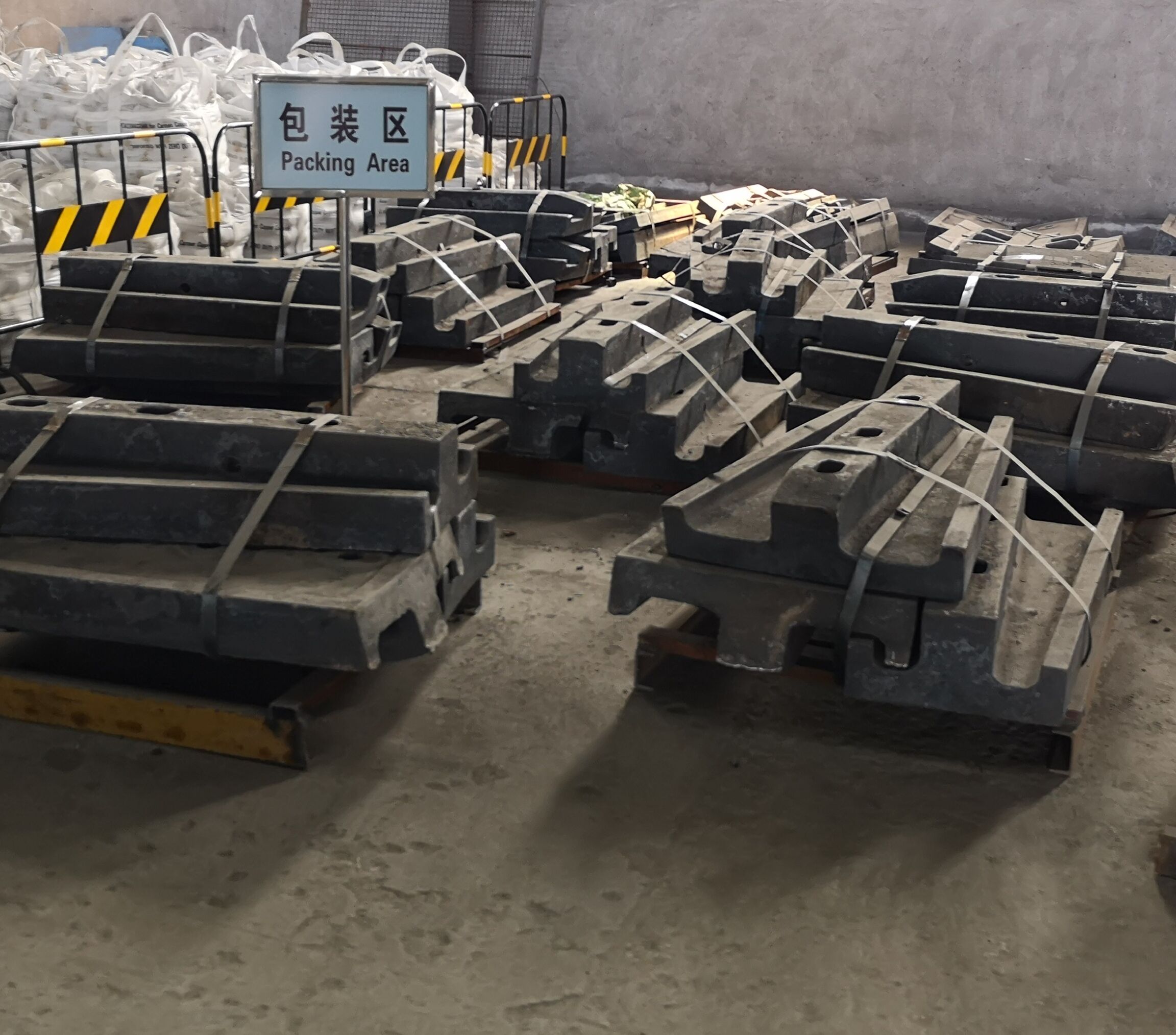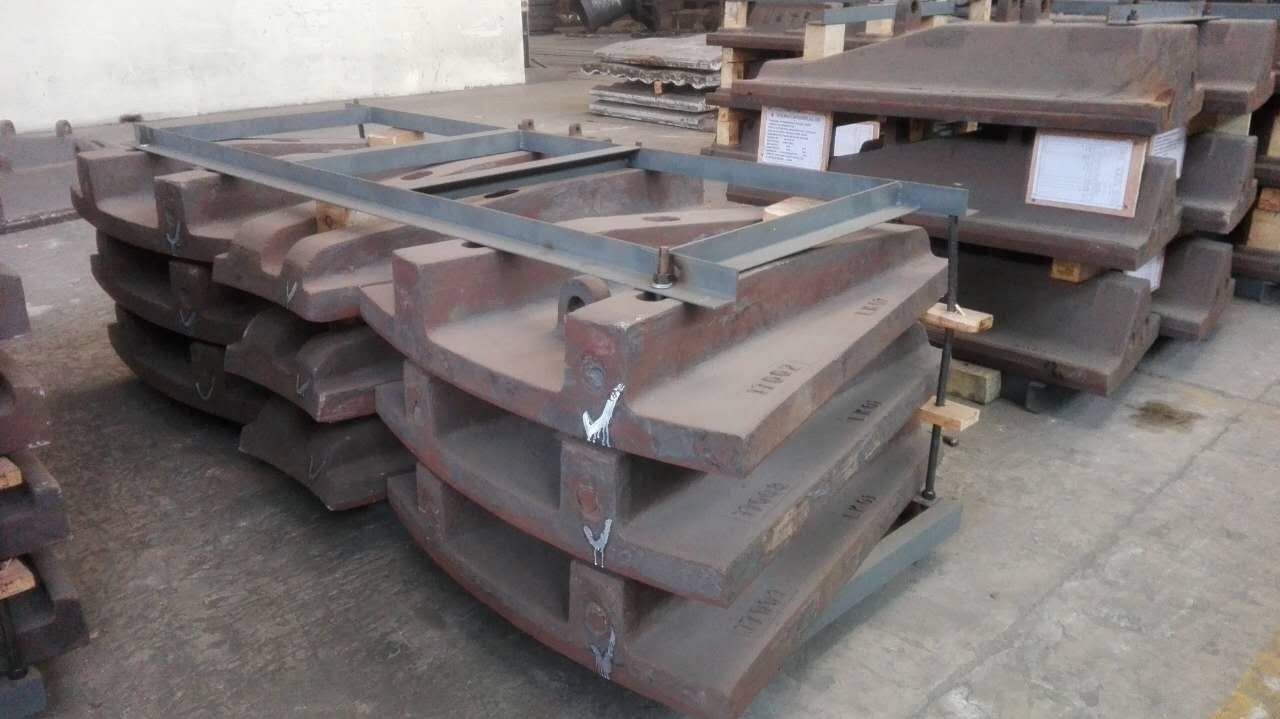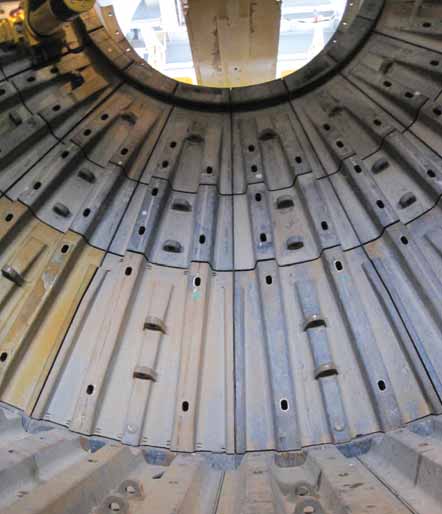 Application of SAG Mill Liner
Our SAG Mill Liner are widely used in the grinding stage for mining industry, cement industry, thermal power plant, paper-making and chemical industry etc.
Semi-autogenous mills or SAG mills, as they are often called, can accomplish the same size reduction work as two or three stages of crushing and screening. Often used in grinding at modern mineral processing plants, SAG mills reduce the material directly to the desired final size or prepare it for the following grinding stages.
Lower lifetime cost
The range of mill sizes and versatile applications allow SAG milling to be accomplished with fewer lines than conventional set-ups. This, in turn, contributes to lower capital and maintenance costs for a SAG mill circuit.
Versatile applications
SAG milling extends itself to many applications due to the range of mill sizes available. They can accomplish the same size reduction work as two or three stages of crushing and screening, a rod mill and some or all of the work done by a ball mill.
SAG mills are also an optimum solution for wet grinding since crushing and screening in these cases can be difficult, if not impossible.
Efficiency through automatic operation
Metso's process engineers will assist you in creating an efficient software-driven process, from circuit design to start-up and optimization, to ensure you get your desired grinding results.
Through automatic operation it is possible to save power, grinding media, and linear wear, while increasing capacity.